SIR IVOR, 50 YEARS LATER: AN UNEXPECTED DEVELOPMENT
Date: May 29th, 2018
There has been a lot written this week about Sir Ivor on the 50th anniversary of his groundbreaking Epsom Derby win. Here's my take on it.
With the onslaught of Sadler's Wells and Danzig in contemporary pedigrees, breeders the world over are continually searching for 'outcross' lines. Now, 'outcross' can mean a lot of different things; many students of pedigree argue the only true outcrosses have to come from outside the lines which trace back to Eclipse, but that really translates to the Monsun line which emerged from Germany, and Man O' War (principally In Reality/Tiznow) in the U.S. Those look quite problematical to survive as sire lines, whereas other Phalaris lines which do not come through Northern Dancer look better bets to survive. Mr. Prospector is one of those, and though it is nowhere near as prolific as it was say twenty years ago, Dubawi in Europe and the likes of Smart Strike (principally Curlin) in the U.S. are still very viable.
Other pedigree students have focused on Sunday Silence and Deep Impact, clearly world-class sires, from Japan. Sunday Silence was by Halo, who was by Hail to Reason, also sire of Roberto. Australia's Arrowfield Stud, captained by John Messara, has gone heavily in this direction, slated in 2018 to stand two sons of Deep Impact (Mikki Isle and Real Impact) and a third Japanese-raced horse who traces to Roberto (Maurice). Of course with Saxon Warrior in the U.K. and potentially Study of Man in France, Deep Impact is also now making serious noises in Europe.
This year is the 50th anniversary of Sir Ivor's breakthrough win for American-breds in the 1968 Epsom Derby. Sir Ivor was never a serious sire of sires in the Northern Hemisphere, but Sir Patrick Hogan imported a son of his, Sir Tristram, to New Zealand, for the 1976 covering season, and he revolutionized New Zealand breeding, siring 45 Group 1 winners and was champion sire in Australia or New Zealand no fewer than 17 times. His best son proved to be Zabeel, who himself won six sire championships. Zabeel was out of a Nurevey mare, Lady Giselle, so was not an outcross to Northern Dancer, though he is an outcross to the two main branches, Sadler's Wells and Danzig.
It is through Zabeel that the Sir Ivor sire line, like Sunday Silence and Deep Impact (who is out of a mare by Alzao, by Lyphard, by Northern Dancer) a descendant of Hail to Reason's sire, Turn-to, offers another powerful outcross, at least to Sadler's Wells and Danzig. Zabeel's best sire son, Savabeel, is on his way to his fourth consecutive New Zealand sires' championship, but the Sir Tristram, and therefore Sir Ivor, branch of the Turn-to sire line (remember, Sir Ivor was by Sir Gaylord, who was a half-brother to Secretariat by Turn-to), is most likely to flourish now through Zabeel's son Octagonal, a 10-time Group 1 winner but a pretty average sire – except for Lonhro.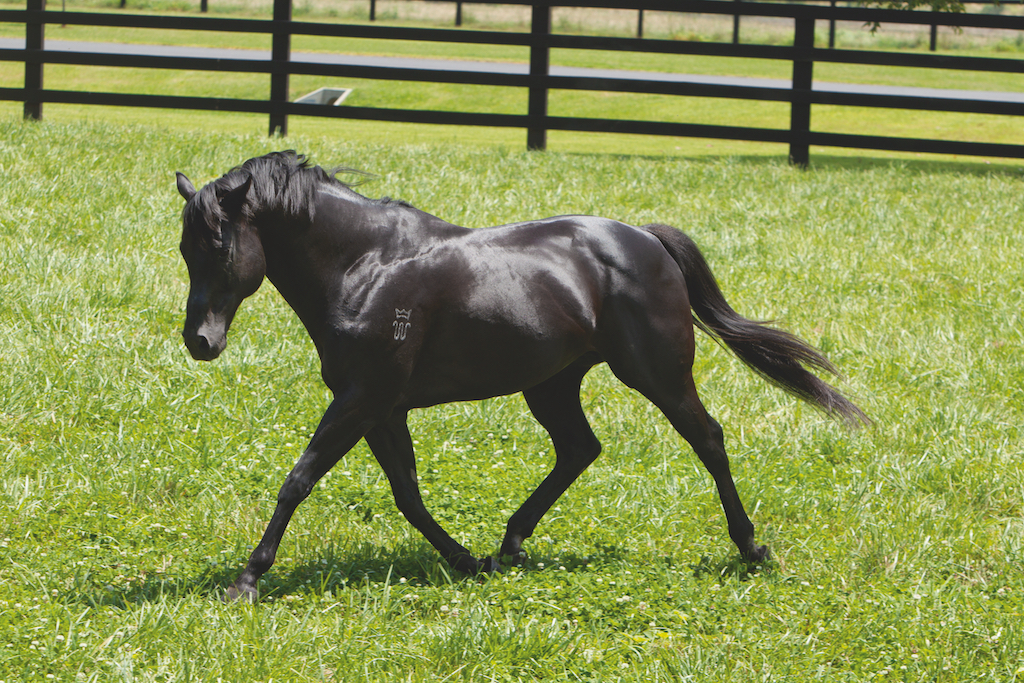 Lonhro won 26 races from 35 starts and A$5.7-million for his breeders and owners, the Ingham Brothers' storied Woodlands Stud, including 11 Group 1 races at distances from seven to ten furlongs. When Woodlands was sold in 2008, in one of the biggest bloodstock deals in history (reportedly A$500-million), to Sheikh Mohammed, Lonhro was part of the package.
In that very year, 2008, an unraced Daylami mare named Miss Right Note, out of a Sadler's Wells daughter of Criquette (Gerald Leigh family) was bred to Lonhro. She was a half-sister to Laverock, a good horse in the Northern Hemisphere sired by Octagonal when he had shuttled to France, so it made sense to breed her half-sister to Lonhro. The resulting foal was consigned by Darley to the 2010 Magic Millions National Weanling Sale, where he was bought for A$115,000 (about US$90k) by David Kobritz, and was re-sold for exactly twice that amount, A$230,000, at the following January's Magic Millions Yearling Sale, to Gai Waterhouse.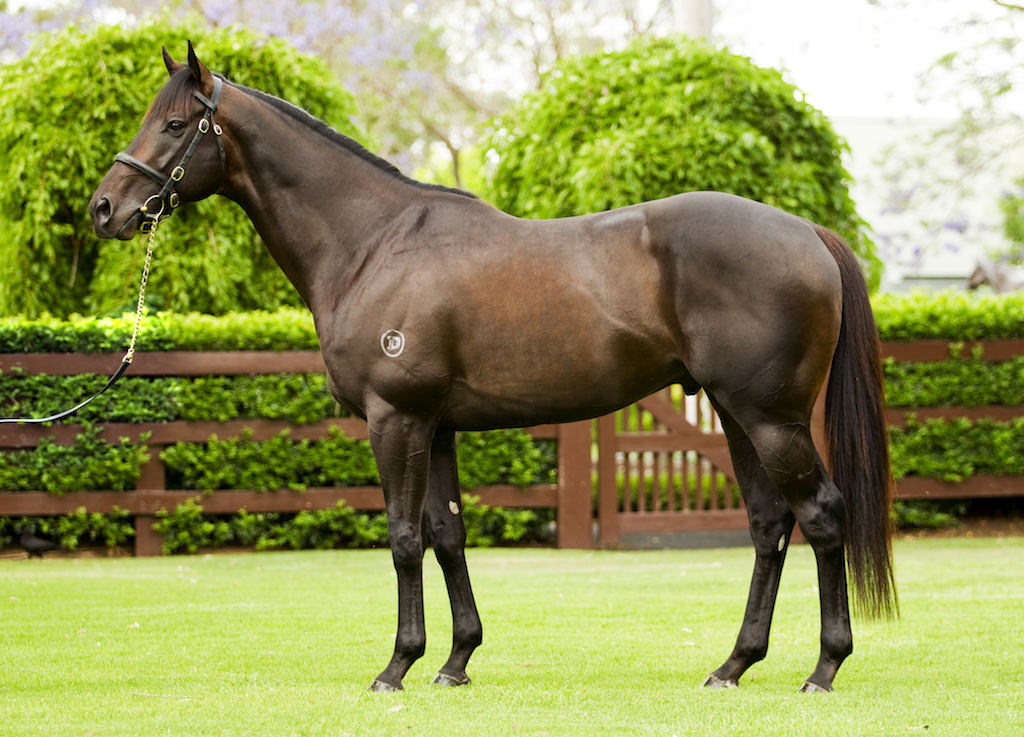 The rest is history. This was Pierro, who was unbeaten in six starts as a 2-year-old, including the 2-year-old Triple Crown, and went on to win two more Group 1's at three, finishing with 11 wins, twice second, once third in 14 starts, with earnings of A$4.5-million. After a spirited private bidding war, he was sold for a reported A$40-million to Coolmore.
Fast forward and Pierro is now the most exciting young sire in Australia. His first foals are 3-year-olds. He has sired five Group winners thus far in his first crop, three of them Group 1 or Group 2 winners – all at 2400 or 2500m. Given that Pierro is a great-grandson in male line of Zabeel, there is some very interesting reading in the pedigrees of these five, which are:
2014c. Levendi: 1st G1 Australian Derby, 2400m; dam by Redoute's Choice, Danehill's best sire son and already number two on Australia's broodmare sire list;
2014f. Pinot: 1st G1 VRC Oaks, 2500m; dam by Zabeel (so she is inbred 4x2 to Zabeel), 2nd dam by Danehill;
2014c. Action: 1st G2 West Australian Derby; dam by Redoute's Choice;
2014f. Tulip: 1st in two G3 races at 1000m., 1200m.; dam by Rock of Gibraltar, by Danehill;
2014c. Pierata: 1st in a G3 at 1350m and Pierro's highest earner (A$2.2m) having won A$1.7m in the Magic Millions Guineas (1400m); dam by Flying Spur, by Danehill; 2nd dam by Zabeel (so inbred 4x3 to Zabeel).
So, in spite of the fact he was a champion Triple Crown-winning 2-year-old, Pierro is very much throwing to his sire line in that all three of his G1-G2 winners so far are at 2400m+; and – this must be hugely significant, all of his first five Group winners have Danehill in the dams' first or second generation – and two are inbred to Zabeel.
Pierro is currently the leading Australian second-crop sire by a wide margin over his old adversary All Too Hard, and ranks number nine on the 2017-18 Australian General Sire List (per stallions.com.au). Having originally gone to stud for A$77,000 (which is $70,000 + 10% GST, a government sales tax), he had slid down to A$49,500 for 2017, but will be up to A$88,000 for 2018. Given that he is siring 12-furlong Group 1 winners, Pierro has the potential to help Australian breeding cross what I think is the final bridge to being considered one of the world's top racing and breeding countries – to start producing horses that are as good past a mile as they are at producing horses up to a mile. He has an incredible record over Danehill-line mares, and the top four sires in Australia now are: Snitzel (by Redoute's Choice), I Am Invincible (by Invincible Spirit, by Green Desert – the other major Danzig branch), Fastnet Rock (by Danehill), and Redoute's Choice (by Danehill); so Pierro figures to get the crème dela crème 'down under' from now on.
It would also be a home run for European breeders if Coolmore could be persuaded to reverse-shuttle him to Ireland. Even the fact that his second dam is by Sadler's Wells wouldn't be a deterrent, since for example Galileo mares bred to Pierro would be 4x3 Sadler's Wells. We already know Pierro doesn't mind inbreeding to a staying influence (Zabeel), and Enable (3x2 Sadler's Wells) proved inbreeding to Sadler's Wells is fine too. Or if they didn't want to shuttle him there would still be the opportunity to breed mares to him Northern time, as has been done with Frankel to Southern time, for example.
One other pedigree point which I would say is quite relevant to the whole discussion: Danzig himself sired 24 'A Runners' out of 'straight' Turn-to line mares (Turn-to other than Hail to Reason), including 10 A Runners alone out of Sir Ivor mares; he loved them – Green Desert was out of a Sir Ivor mare. So there is a long historical affinity between the two lines which would provide further encouragement to re-introducing the Sir Ivor/Sir Tristram sire line through Zabeel into the Northern Hemisphere gene pool.
Darley may have let Pierro slip from their grasp, but they have at least three further sons of Lonhro lined up who have serious chances at stud. The first is Exosphere, who stands alongside his sire (Lonhro is A$55,000 for 2018) at Kelvinside in New South Wales. Exosphere, who is out of a Danzero mare (Danehill), won the G1 Golden Rose S. at seven furlongs as well as three Group 2's at six furlongs, and stands for A$22,000. His first weanlings have averaged A$61,805. Next is Impending, a current 4-year-old who has just won his second Group 1 in Queensland at 1400m., and will be retiring to Darley's Northwood Park farm in Victoria, also for A$22,000. Impending is out of a mare by Encosta de Lago and is free of Danehill. Finally, there is the current 3-year-old Kementari, winner of the 1600m G1 Randwick Guineas (defeating Pierata, as a matter of fact), then third to older superstars Winx (Street Cry) and Happy Clapper (Teofilo) in the G1 George Ryder S. He was then made favorite off a light weight in a big Handicap, the G1 Doncaster Mile, but it all went wrong and they decided he needed a break anyway; but he will come back in the Southern spring a top 4-year-old prospect. And there's one other 3-year-old by Lonhro to mention: Phoenix Thoroughbreds' Gronkowski (from the last of three crops sired by Lonhro at Darley Jonabell in Kentucky), who is now with Chad Brown and pointing for the G1 Belmont S., coming off four consecutive one-mile wins for trainer Jeremy Noseda in England before shipping to the States.
And that's why Sir Ivor's sire line isn't out of business yet, 50 years later; far from it. It very well could be, along with the Hail to Reason-line sires from Japan, the next big 'outcross'.