DATELINE: NEW SOUTH WALES
Date: March 26th, 2018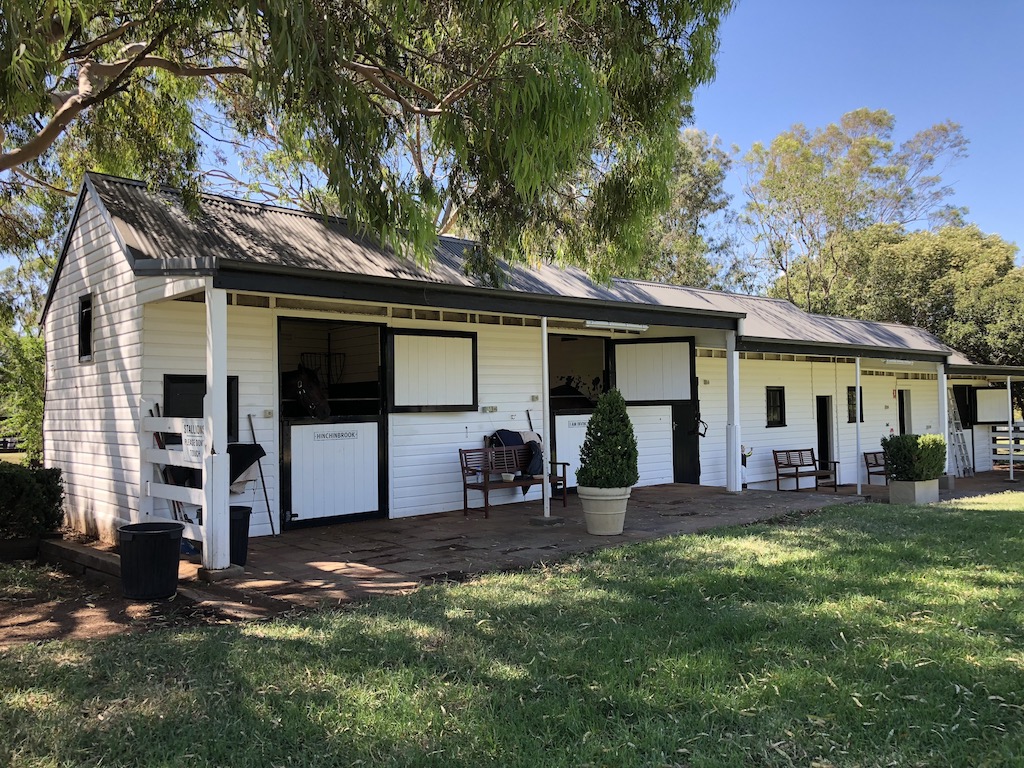 In the world rankings of thoroughbred racing, there's no debate that North America and Europe (Britain, Ireland, France, Germany) are the top two regions for racing class. It would be between Australia and Japan for the world number three spot, but Australia gets the nod there by virtue of the racing being open to all comers, while Japanese racing is more restricted. But in certain key categories Australia is the world number one, including: enthusiasm; markets thriving both in top prices and in market depth; profitability metrics for commercial breeders; and – which I didn't know before making my first foray to Australia – the size of the farms. The state of New South Wales, largely because of the work of Arrowfield Farm owner John Messara in his tenure as Chairman of Racing NSW from 2011-2016, is Australia's number one racing state – this is where all the action is we've all been hearing about.
Though Messara may be best known for overseeing the establishment of the two-weekend Championships (coming up April 7 and 14) which bookend William Inglis's Sydney Easter Yearling Sale (April 9-11), the top yearling sale in Australia (grossed A$109-million and averaged almost A$355,000 in 2017), but an even greater achievement, in my book, was rationalizing the racing in New South Wales and helping to erect a purse structure which all by itself explains why Australia has such a thriving middle market. They have regulated syndication, made licensing easier so lots of people get their names in the program, and made the limit on the price syndicators can pay for a single horse $500,000 (up from $250,000). All races in Sydney on Saturdays are at least A$100,000 and going to A$120,000, and the mid-week racing at NSW 'provincial' and 'country' tracks really is a template for how it can be done.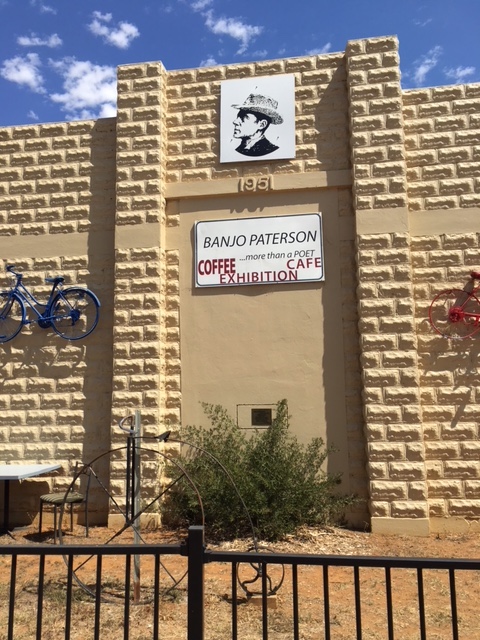 I'd been saying for years I wanted to come to Australia, and with my wife Lou and my colleague, Dr. Emily Plant, newly liberated from academia, we decided it really was time to see what all the fuss was about. A few decades ago I had done my Master's Thesis on the Australian Bush poet A.B. (Banjo) Paterson, and it happens that Lou has some friends who live a couple of hundred miles west of Sydney, in a little town called Canowindra (pronounced Can-owndra, naturally). So the highlight of our first week was our visit to the Banjo Paterson Museum in a really little town called Yeoval, where Banjo enthusiasts Alf and Sharon Cantrell keep the flame aglow.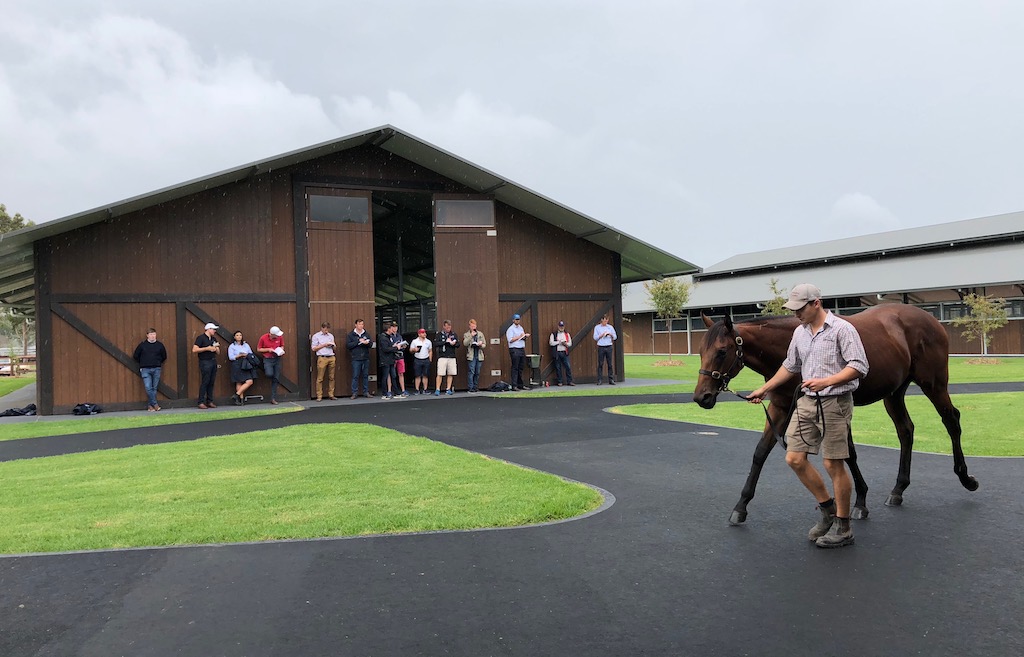 We then met Emily in Scone, a town of just 6,000 which is the center of New South Wales' big breeding farms, and spent last week meeting breeders and seeing farms. We went to the Scone races on March 18, which was brilliant in spite of the 98-degree heat, and the following week visited six of the biggest Hunter Valley farms. John Messara's Arrowfield Stud, one of the "smaller" big farms (it's dry, the farms in this area do need more land per horse) at 2,500 acres, very kindly hosted us. Arrowfield is Australia's leading home-grown breeder by a wide margin, and stands three-time Champion Sire, Redoute's Choice (Danehill's most important sire son in Australia) and his son, Snitzel, who is on his way to his second consecutive Sires' championship, with progeny earnings this year now over A$21-million, after his 2-year-old filly Estijaab banked another $2-million in the March 24 G1 Golden Slipper, the richest race in the world for two-year-olds. Snitzel broke the record for earnings last year with A$16-million, including a record-equalling 26 black-type winners in a season. With four months still to run, Snitzel has already smashed last season's record by A$5-million, and has 23 black-type winners thus far this season with four months left to go. Thinking of how Galileo, Dubawi, Tapit, War Front, and lately Frankel and Uncle Mo separate themselves off from all other sires, almost a 'super-elite' of top sires– Redoute's Choice and Snitzel are in that category. They really are the super-sires of Australia.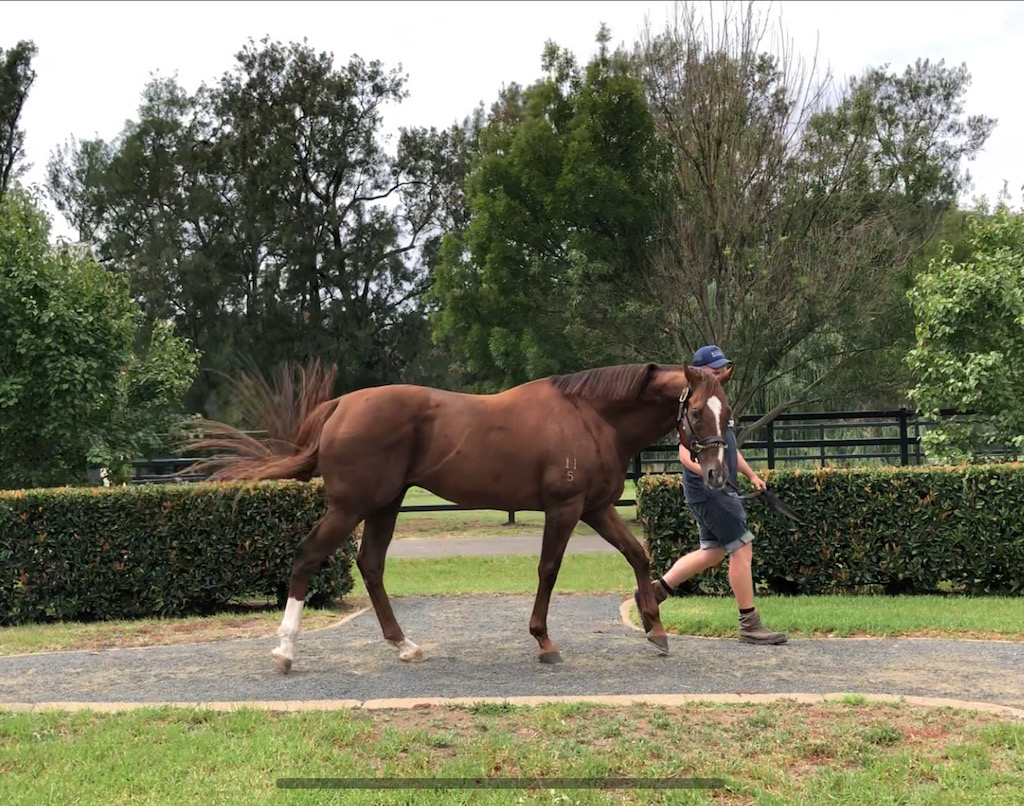 The number two sire in Australia right now is I Am Invincible, a son of Invincible Spirit who stands at the Mitchell Brothers' Yarraman Park Stud (4,000 acres), on the other side of the valley. In contrast to most of the other leading stud farms in the Hunter Valley, Yarraman Park only stands two stallions, the other being Snitzel's three-quarter brother Hinchinbrook (by Fastnet Rock), a very promising sire in his own right. Snitzel and I Am Invincible had the one-two in the Golden Slipper, and arguably the I Am Invincible filly, Oohood, could have won the race if she'd got going a little earlier. Incidentally the first three in the Slipper were all fillies, the third being Sunlight, by the leading first-crop sire Zoustar, a son of Northern Meteor (himself by Fairy King's best sire son by far, Encosta de Lago). We saw Zoustar, as well as another top-five sire, Sebring (More Than Ready) 'down the valley' at the legendary Widden Stud (8,000 acres, actually in the Widden Valley). Widden, founded by the Thompson family in 1866, is actually the oldest breeding farm in the world continuously operated by the same family, nosing out Kentucky's Runnymede Farm, run by the Clay family since 1867, by one year. Anthony Thompson is the seventh generation of his family to run Widden.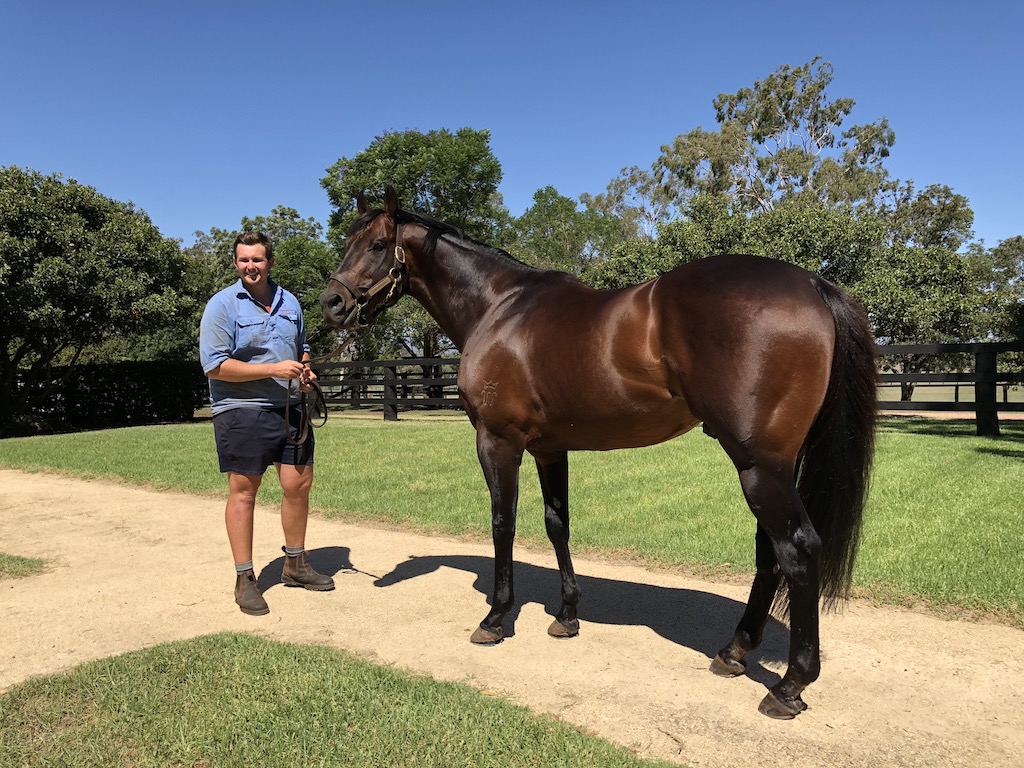 Not far down the road from Arrowfield is the new kid on the block, Newgate Stud (2,000 acres), run by a young, energetic team captained by Darley Flying Start graduate Henry Field and his irrepressible young General Manager, Bruce Slade, with their guru, the legendary Peter Keating, in charge of keeping their feet on the ground. Newgate stands an impressive group of young stallions, headed by the popular Capitalist, a son of Written Tycoon, who also had the first colt home in this year's Golden Slipper, Written By. Newgate has three horses which have averaged over A$100,000 at the yearling sales so far: Dissident (Sebring), number one first-crop yearling sire, with an average of A$156,581 for 61 sold (statistics courtesy of stallions.com.au); number two, Deep Field (Northern Meteor), who's had 98 yearlings sell for an average of A$148,913; and number five, Wandjina (Snitzel), 35 yearlings sold for an average of A$107,174. One thing the young Newgate sires all have in common: speed. Serious speed.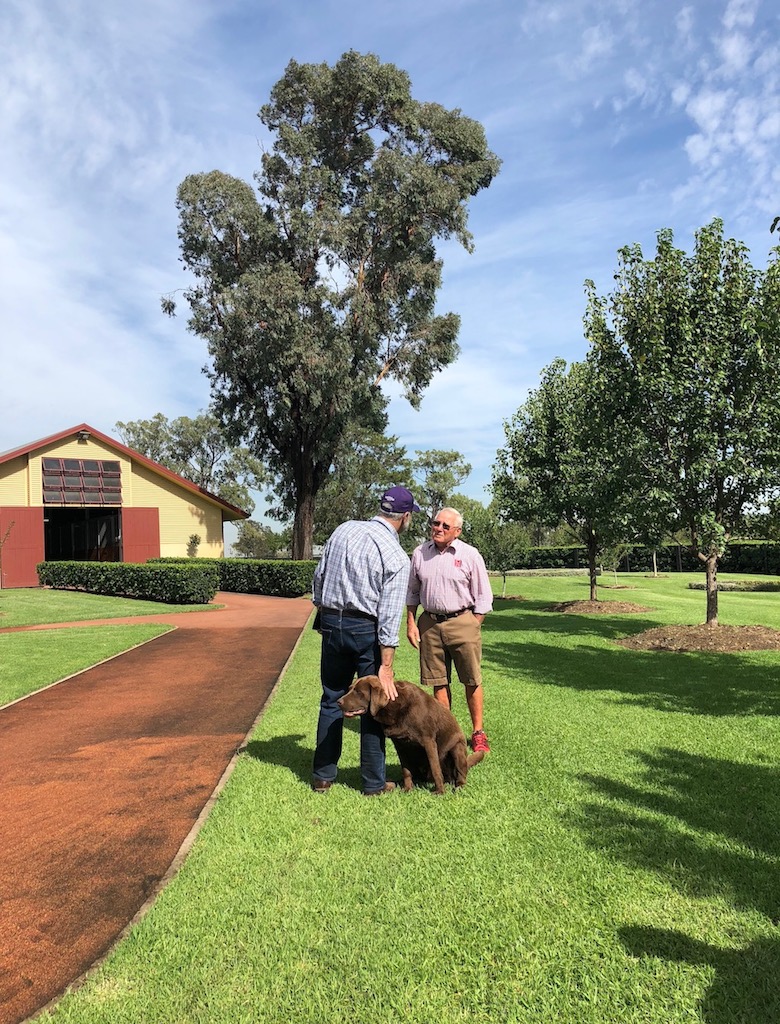 Next door to Newgate is Godolphin's Kelvinside property (2,100 acres, though they have another 8,000 acres at Woodlands, which is next to Coolmore at the southern end of the Valley. Darley sires Exceed And Excel and Medaglia D'Oro both stood at Kelvinside last year, as well as the number three-four first-crop sires, Brazen Beau (I Am Invincible; 28 sold, A$143,571 average) and Shooting To Win (48, average A$110,073), a full brother to Deep Field by Northern Meteor; as well as a quietly promising son of Street Sense, Hallowed Crown (19 sold, average A$77,895).
We finished up our tour of the Hunter Valley at Coolmore (9,000 acres), which might be the most spectacular horse farm I've ever seen. Captained by Tom Magnier, Coolmore Australia stands two-time Champion Sire Fastnet Rock (by Danehill), as well as American Pharoah, who will have his first Australian foals later this year and stood last season for A$66,000, which is under US$50,000 and therefore qualifies as surely the biggest bargain in the thoroughbred world today – are you kidding, American Pharoah for under US$50,000? As you would expect, Coolmore has a whole host of promising young horses, including reverse shuttlers Pride of Dubai (by Street Cry from Invincible Spirit and Kodiac's family) in Europe and Vancouver (Medaglia D'Oro) in America; Air Force Blue (War Front); speedball Rubick (by their fomer champion sire and multiple champion broodmare sire, Encosta De Lago); and a very appealing son of Galileo, Adelaide. Rubick (63, average A$107,429) and Adelaide (nine sold, average A$97,667) have their first yearlings. But Coolmore have two good young guns in Pierro (Lonhro), Australia's wide-margin leading second-crop sire; and So You Think (High Chaparral). A ten-time Group 1 winner (five in Australia, five in Europe), So You Think had three Group winners in 24 hours on March 23-24, including the 10-furlong G1 Rosehill Guineas winner, D'Argento.
The other highlight of Golden Slipper Day was, of course, the superstar 6-year-old mare Winx (Street Cry), who actually got a slap of the whip by Hugh Bowman to record her third consecutive win in the G1 George Ryder S. This was Winx's 24th consecutive win (leaving her one behind Black Caviar), and her 17th Group 1 win, with breaks the record previously held by John Henry. The racing public loves her, she's a crowd-pleaser and a crowd-puller, and she knows it too. That was a real privilege to see.
But this has all been just the warm-ups. April 7 is the first day of The Championships at Randwick. The Easter Sale is April 9-11, and the second day of The Championships is April 14. Snitzel has had 39 yearlings average A$454,744 this year, but I Am Invincible is chasing him hard, with 52 averaging A$420,288. Snitzel has 64 catalogued at Easter, I Am Invincible 41, Fastnet Rock 39. We'll report back after the main events.
To read more articles by Bill Oppenheim and to see APEX ratings and Brianne Stanley's Weekly Sales Ticker, please visit
www.billoppenheim.com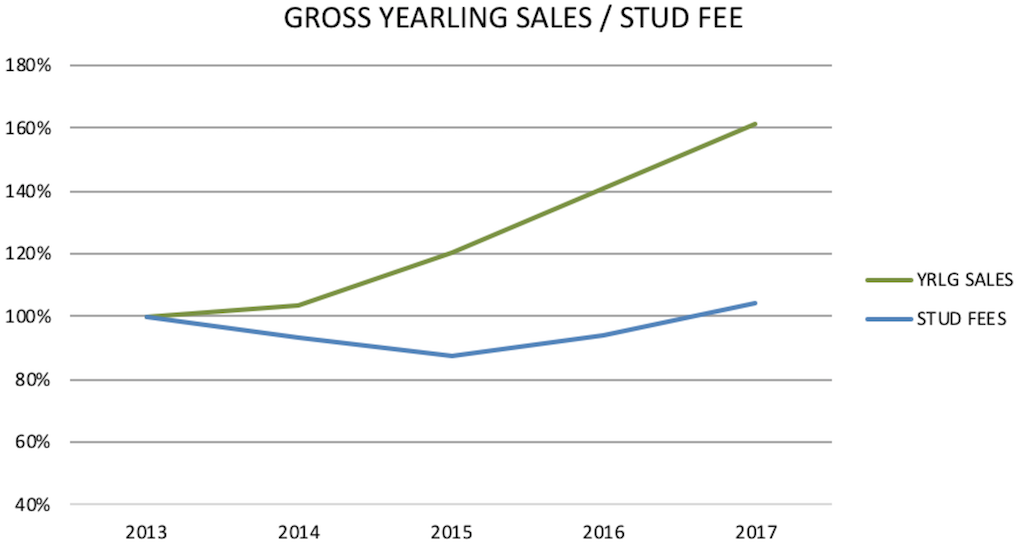 LENGTH: 52

Australian Yearling Prices vs Stud Fees 2013-2017
# YEARLINGS SOLD
$ GROSS YRLG SALES
GROSS YRLG SALES AS % OF YR 1
YEARLING AVERAGE
AVERAGE, TOP 20 STUD FEES
TOP 20 STUD FEES AS % OF YR 1
2017
3,552
449,548,000
161%
126,562
74,500
105%
2016
3,494
391,879,000
141%
112,158
67,000
94%
2015
3,256
336,041,000
121%
103,207
62,250
87%
2014
3,141
288,832,000
104%
91,955
66,250
93%
2013
2,983
278,466,000
100%
93,351
71,250
100%